This page charts a journey from workshop to landscape to city to print room to exhibition - a project that lasted more than a year. It was a beginner's guide to exploring outside with simple materials and to making some room for my own finds.


Collecting from the landscape: sounds, words, shapes, marks, views
In early summer 2014 I attended a 2-day workshop at Rabley Drawing Centre, to explore ways to work outdoors in the rural landscape: walking, writing, collecting, taking rubbings, drawing and collaging. We brought ideas and words back to colloborate on writing, explore composition and work in print.
Learning to sit outside
During the rest of the summer I spent a day each week in the landscape, setting off to the sea or the fields or the river or the city, sitting among horses and chickens, aiming each time to capture what was happening in words and marks. Rubbings, earth and till receipts became part of the work. By September I began to explore this process in the city and volunteered to 'explain' as part of



Walk-On



in Plymouth.
Weekly landscape drawing June - September 2015
Inner landscapes: monotype + collage
I began to work in the print room, exploring a palette of marks collected from my familiar walking environments in the ink and tearing up wet prints to save the parts I liked. These gestural and torn paper marks I repeated again and again until they grew and connected in larger compositions. The tonal distance and change in print quality between a first and a second (ghost) print became a trace of a personal and physical landscape: for walking and for memory of place.
These upscaled 'timelines' seemed to reflect the distance I feel from a place or event and the selections I make in the way I remember places, and people. The physical making of a strong movement to create a mark became a signifier of t
he 'embodied' side of memory - a gesture that says 'I was here'.

Extending into colour: Heath and Hearth series
This work developed into colour and the mark making language became extended to connect in bigger marks and negative spaces in composition. I played freely with collage, creating works that linked the experience of the whole project. These works were submitted for entry the Plymouth Arts Trail and show in the Plymouth College of Art public space for 'Drawn to the Valley' Open Studios in September 2015.
December 2014 - February 2015
Powered by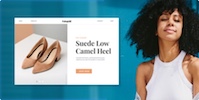 Create your own unique website with customizable templates.