EXHIBITIONS ENGAGEMENT RESIDENCY
​Exhibitions 2018
29 July – 4 August
Life drawing exhibition with Dean Prior group
Birdwood House, Totnes TQ9 5SG
26 – 27 May

Redpod Studios Open studios
The Clay Factory, Ivybridge, Plymouth PL21 0EZ
Exhibitions 2017
21 July – 30 September
Drawing ACP
The L-Bow Room, The Clay Factory, Ivybridge, Plymouth PL21 0EZ
19 June – 21 July
The Justice Project
Plymouth Crown + County Court
1 April – 4 June
Drawn
Royal West of England Academy, Bristol
Engagement
Summer makeover: Redpod Love
We know that new visitors to our studios find it hard to feel confident that they have found us when they arrive at The Clay Factory on Dartmoor. In 2018 I designed and organised a makeover of the outside of the building's reception, repurposing materials from the site and gathering incredible enthusiasm from fellow artists for a whole weekend of making Redpod red! The structural planting came from my wild garden and vegetable patch, the paint, goodwill and glorious food from Eddystone. Thanks, folks.
Workshop:
'The Big Roll' launch event workshop for Redpod Studios
25 September 2016
Launch event workshop, designed and led by me (with huge input from Ratna Saksena), for the new artist community I joined at RedPod Studios as part of the Plymouth Art Weekender. The aim was to engage the local community and to reach widely beyond Plymouth for the Art Weekender. My workshop was designed for all ages to engage in upscaled shared making to create the longest mono print made in Devon (25m using a garden roller). It was adapted from my idea to take printing to the streets.
Volunteer
Acts of Making, Plymouth
September 2015
Volunteer to support artist Mah Rana and engage people visiting public libraries (Plympton + Central Library) in Plymouth to tell stories about their jewellery. This was part of a long-running project by the artist called
Meanings and Attachments
Gallery Explainer
Artist Rooms: Gerhard Richter, Plymouth
September 15 – January 2016
Volunteer occasional 'Explainer' for Saturday mornings and 'Art Bite' talks on Richter's Grey paintings
Gallery Explainer

Walk On: From Richard Long to Janet Cardiff - 40 Years of Art Walki
ng

20 September – 14 December 2014
Volunteer 'Explainer' for Saturday mornings based at the Plymouth City Museum and Art Gallery and Plymouth College of Art, two of four main venues for the show
Residency
Maker Heights, Rame Peninsula
April – June 2015
To develop my work exploring drawing into painting I applied to join this community of artists offering 2-month residencies and mentoring. The residencies culminated in a show in July 2015 summer -
Maker Take
.
Powered by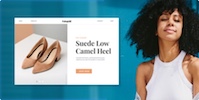 Create your own unique website with customizable templates.