I began experimenting with the sculptural qualities of paper, looking for ways that a support might hold the memory of physical space.
I explored wrapping forms in paper and allowing the residual shape to absorb and 'draw up' pigment. Paper lends itself to being soaked and dried, moulded and flattened. These drawings hold memories of precious pearls kept - milk teeth.


WORKS:
Above: Two precious pearls. Acrylic paint, paper, lightbox (2013
Below: Pearl calendar. Acrylic paint, paper (2013)
​
Powered by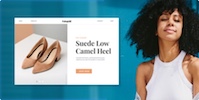 Create your own unique website with customizable templates.